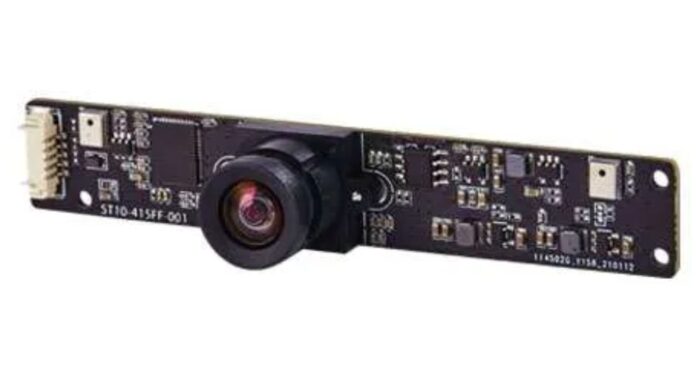 Technological advancements pushed all organizations, whether big or small, to switch to online systems. And with that came the need for facial verification, video conferencing, and other tasks requiring you to communicate voice and picture.
Mobile devices and laptops provide built-in camera modules, but they are only suitable for personal rather than industrial needs. That is where dedicated camera modules like IMX415 by SuperTek come into the scene.
The module is primarily constructed on the Sony Starvis sensor. However, it has additional features like an in-built DSP (digital signal processor), broad compatibility, and automatic adjustments.
IMX415 is excellently suitable for video calls, conferences, and face recognition in security systems. Moreover, it is also great for complex applications like machine vision and public detection systems.
What Makes IMX415 Better?
There are countless camera modules out there. However, some signature characteristics make this module stand apart.
Highly Customizable
A large percentage of camera modules present in the market are not customizable. And even if the vendors are willing to tweak them, the quality of the result is not guaranteed. However, that is not a problem when you purchase the IMX415.
The camera module consists PCB board, a DSP, an IMX415 image sensor, and a lens. PCB board and lens are the backbone components of the module and are exceptionally customizable. You can get customized dimensions of the PCB board as well as the lens's FOV (field of view) according to your requirements.
Exceptional Image and Video Quality
Image resolution is the most crucial factor for camera modules. Therefore, manufacturers spared additional thought to ensure 4K image quality. The image dimension is 3840H by 2160V with a pixel size of 1.45um(H) by 1.45um(V).
Similarly, creating videos with a camera is no hassle at all. You must plug in the USB cable and set the camera to the desired position to start recording. You can also adjust the video parameters from your device to get the desired output. The image parameters are equally customizable as well.
In addition, to the superb output quality and excellent pixel dimensions, an electronic shutter is included to customize the captured results. You can create split-second images and make slow motions as well.
Output Formats
The final quality of the camera output also depends upon the format compatibility. Therefore, Imx415 supports all standard formats, including MJPEG and YUY2. You'll get 3 to 30 fps (frames per second) in YUY2 format, while 2 to 30 fps in MJPEG formats.
However, just like the video parameters, you can customize the dimensions and the output fps from drop-down menus. It allows you to create application-specific images and videos without compromising quality.
Versatility
The IMX415 camera module works equally well for both home and industrial use. You can deploy it in public surveillance, IoT sensors, AI and robotics applications, medical equipment, and applications.
Lastly, the module is compatible with the most common operating systems today, including Windows, Mac OS, Android, Linux, and Wince. Operating system compatibility is crucial because incompatible camera modules fail to deliver the desired outputs.
Final Verdict
Camera modules are widely used in different applications, from online classes to medical applications to security systems. However, choosing the correct device require intense research. Moreover, the module must be customizable because complicated applications seldom settle for the default constructs. Keeping in view all these needs, SuperTek brought its IMX415 camera module.
In addition to its 4K video and image output, it has good OS compatibility, parameter adjustment features, and plug-and-play capabilities. Moreover, the module is customizable and works impeccably in various temperatures and humidity levels.